ABOUT THE CONFERENCE
We are pleased to welcome you to the Sustainable Pharma Online Conference that will take place on the 4th of October 2022 at 15:00 CET on the BigMarker platform.
The Online Conference will gather leading Pharmaceutical experts and researchers who will discuss Latest Technologies, Improvement of Contribution in Sustainability and Latest Trends & Innovations, which help to make the more eco-friendly Pharma World.
The Sustainable Pharma Online Conference is a great chance for learning, exchanging opinions, and expanding one's network enabled by presentations followed with dynamic Q&A sessions as well as panel with our keynote speakers.
MEDIA PARTNER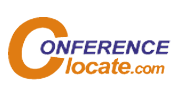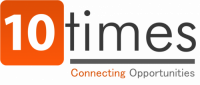 AI in making Eco-friendly Pharma World

Advanced Technology in Pharma Packaging

Pharma Effluents Disposal
Regulations for Implementing Sustainable Practices

Future of Using Catalyst in Pharma
Pharmaceutical & Biotechnology




Companies

EHS

Academicians, Researchers




in Pharmaceutical Industry

Clinicians, Pharmacists
Equipment Manufacturers

Consulting Engineering Firms /




Consultants

Healthcare Departments
R&D
Innovation

Artificial Intelligence




& Machine Learning

Recycling Firms

Wastewater Treatment Companies

Medical waste recovery experts

Healthcare Waste/Medical




Waste Professionals
3-HOURS ONLINE CONFERENCE INCLUDES
4+ different topics

panel discussion
networking with business professionals and industry experts
additional materials
If you would like to participate, kindly book your spot. The seats are limited.
Broadcast Link will be provided via email post registration.
15:00 – 15:10 CET
Welcome and opening remarks from the moderator
15:10 – 15:35 CET
AI as an Assistant for Eco-friendly Pharma World Creation + Q&A
15:35 – 16:00 CET
Pharma Packaging Revolution + Q&A
16:00 – 16:10 CET
COFFEE BREAK
16:10 – 16:35 CET
Propel Disposal of Pharma Effluents + Q&A
16:35 – 17:00 CET
Legal Considerations for Implementing Sustainable Practices + Q&A
17:00 – 17:10 CET
COFFEE BREAK
17:10 – 17:35 CET
PANEL DISCUSSION: Is It Possible to Avoid Using of Catalyst in Drug Manufacturing?
17:35 – 17:40 CET
CLOSING REMARKS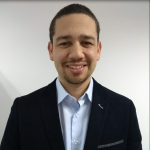 Sergio Valencia Krauss
Associate Director EHS
Teva Pharmaceutical Industries Ltd
Contact Us

Maria Babenkova
Conference Producer
Tel.: +420 228 227 163
E-mail: mariia.babenkova@bcfgroup.eu

ELIZAVETA DAUTINA
Marketing Manager
Tel: +420 228 227 162
E-mail: elizaveta.dautina@bcfgroup.eu

Daria Novoseltseva
Business Development
Tel.: +420 228 227 163
E-mail: daria.novoseltseva@bcf-events.com