Automotive Safety Pre-EVENT MASTER CLASS
16th of March 2021, 14:00 CET
BigMarker platform
ABOUT THE CONFERENCE
We present to your attention our pre-event Master Class of  Automotive Safety Technologies presented by Mario Kupries. The start is scheduled on 16 of March at 14:00 CET.
Dr. Kupries is an experienced Lead Software Systems Architect and Business Engineering Consultant with demonstrated records in Automotive. His competence comprises of deep expertise in working with Global Auto OEMs and Global T1 Suppliers on software systems developing of AUTOSAR and ISO 26262 compliant products. His clients benefit from technical communicative skills, end to end live project execution experience and leadership qualities to mentor and deliver outcomes. The capacity on holistically mastering embedded, complex, distributed systems in environments is core of his reputation.
Everyone is invited, don't miss this event!
If you would like to participate, kindly book your spot. The seats are unlimited. Broadcast Link will be provided via email post registration.
14:00 – 14:10 CET
Welcome and opening remarks from the moderator
14:10 – 14:40 CET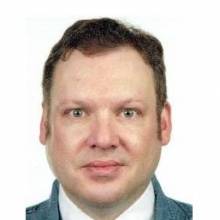 Dr. Mario Kupries
Chief Software Architect Officer & Founder
.:connectomiX.IT,
:iconnect.cX
An Embedded Architecture-based Approach Ensuring Functional Safety in Autonomous and Connected Vehicle Systems + Q&A
14:40 – 14:45 CET
CLOSING SESSION REMARKS